Beam and Block Flooring
Beam and Block flooring is a highly practical solution for ground and upper floors, quick and easy to install in all weather conditions without the need for special skills.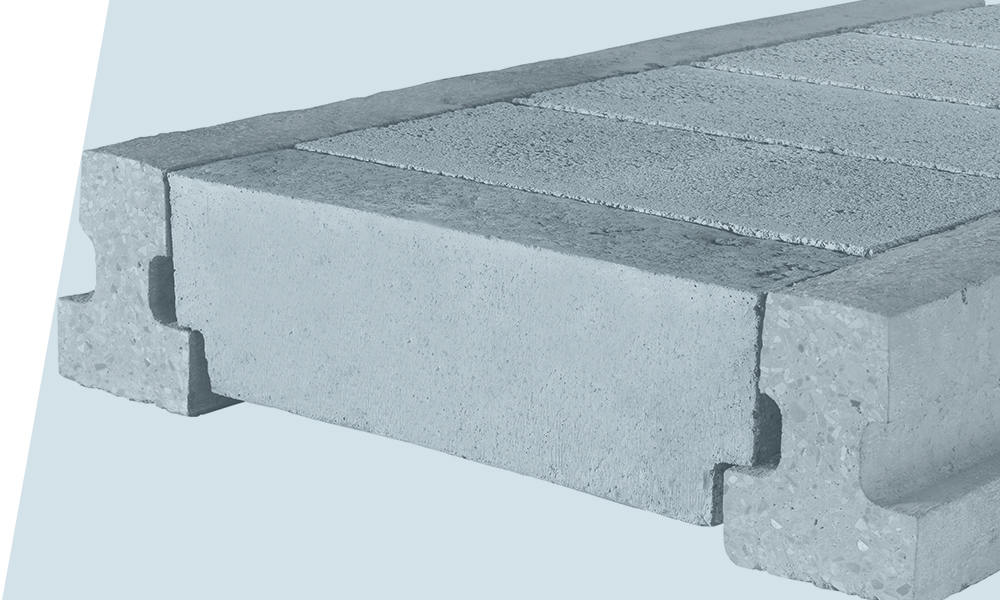 Immediately creates a safe, level working platform.
70% of all new build ground floors are constructed using a Beam and Block system.
For the homeowner, a Beam and Block floor helps to reduce noise transmitting through floors.
Concrete floor beams provide a high level of thermal insulation and fire resistance.
A standard or wide beam solution is well suited to open plan designs with large span requirements – an excellent alternative to concrete slab and timber floors.
Maintenance Free.
Easy to handle.
2 Solutions
Both Beams are the same height and can be used together ensuring the most economical construction options.
Standard Beam
Standard floor beams primary use is for housing and residential construction.
Span up to 6m
Available from 600mm to 6m
Available in 50mm increments
Wide Beam
Wide floor beams can span longer distances and support greater imposed loads, making them more suited to commercial projects, as well as housing and residential.
Span up to 6.75m
Lighter choice commercial solution compared to 225mm deep beam
Wide beams mean a faster installation due to fewer units to lift, simpler layout and less grouting
Available from 4m

London Lintels, The Corn Drier, Alresford road, Winchester, Hampshire, SO21 1HL
COPYRIGHT © 2019 · LONDON LINTELS LTD