Hyload DPC
Full range of DPC & Accessories in stock.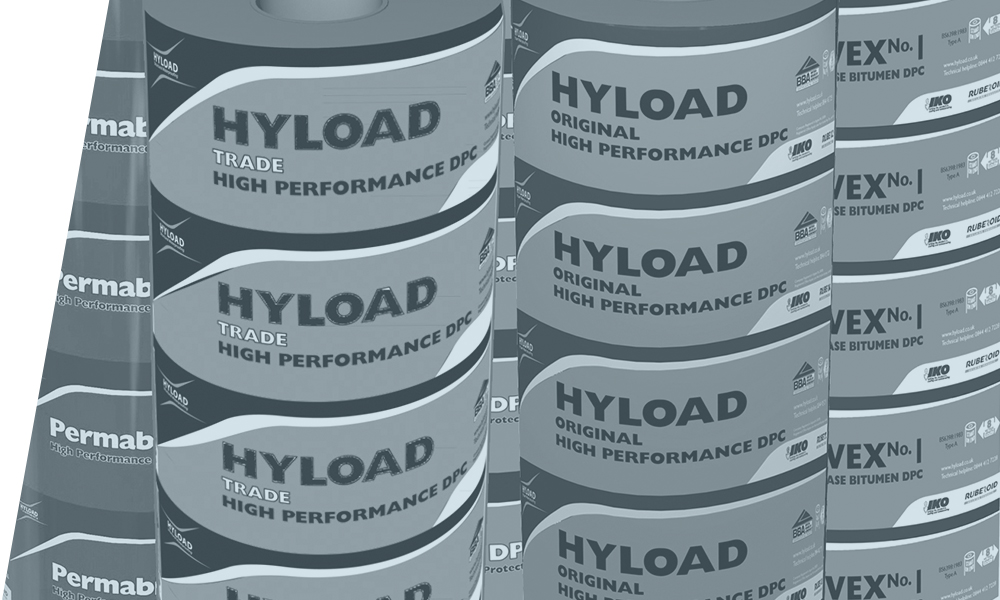 Hyload Pre-Formed DPC Units
Used on site where a DPC cavity tray is required to negotiate a corner, column, change of level or other three–dimensional location. Traditionally, complicated DPC junctions have been formed on site. This method is unreliable; DPC failure occurs at such locations and the subsequent remedial work is always many times the cost of installing pre-formed units.
Hyload Pre-Formed Corner and Cloak Units
The Hyload DPC system provides a satisfactory horizontal, vertical or stepped damp proof coursing system and is also suitable for the on-site creation of cavity trays within masonry cavity wall construction.

London Lintels, The Corn Drier, Alresford road, Winchester, Hampshire, SO21 1HL
COPYRIGHT © 2019 · LONDON LINTELS LTD