Restraint System & AMR Reinforcement
London Lintels are an Ancon Super Stockist. Call us today to order.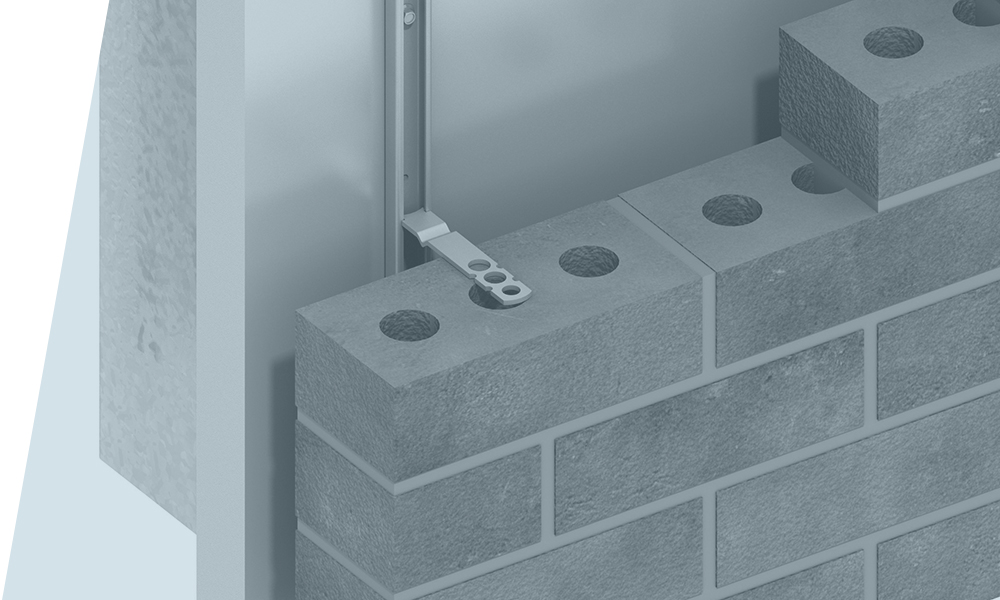 Ancon 25/14 Restraint System
For tying masonry to steel frames. Channel and cavity wall tie for use in the construction of steel-framed buildings. Self-drilling screws fix through the channel and the insulation material, into the steel.
Ancon AMR Masonry Reinforcement
To strengthen masonry panels. Stainless or galvanised steel reinforcement, installed in a bed joint to strengthen masonry walls. Manufactured in lengths of 2700mm. Available in five wire diameters and four widths, AMR suits the majority of wall conditions. For collar-jointed walls use Ancon AMR-CJ.
Teplo-L-Tie Wall Tie
Ideal when a low thermal conductivity restraint fixing is required between a masonry outer leaf and an in-situ structure. It offers all the same benefits as the original TeploTie basalt fibre cavity wall tie, with an additional stainless steel upstand which is mechanically and chemically bonded to one end of the tie to allow for a secondary fixing.
PPS Movement Tie
PPS ties are used across movement joints in masonry walls. Lengths available 175, 225, 250, 275, 300mm

London Lintels, Unit 9 Hartley Business Park, Alton, Hampshire, GU34 3HD
COPYRIGHT © 2019 · LONDON LINTELS LTD
Avez-vous réfléchi pourquoi de nombreuses personnes gagnent au casino? Une bonne chance ou un choix raisonnable? Nous parlerons d`choix raisonnable du système de paiement pour le casino Interac, comme nous le verrons dans notre article. La sécurité de votre argent est la première chose à laquelle vous devriez prêter attention lorsque vous démarrez votre
casino en ligne interac
Ce n'est pas surprenant qu'on utilise ce système pour les transactions partout au monde. Il ne faut pas oublier que Interac en tant que système protégé par la loi a toutes les licenses et les documents nécessaires qui peuvent être vérifiés en quelques clics. C'est un moyen de paiement en ligne rapide, sûr et pratique. C'est pourquoi on va parler de tous les points forts et faibles de ce système. Il est intéressant que 85 % des dépôts gagnants ont été transférés à l'aide d'Interac. Une bonne chance? Non, plutôt un choix raisonnable.